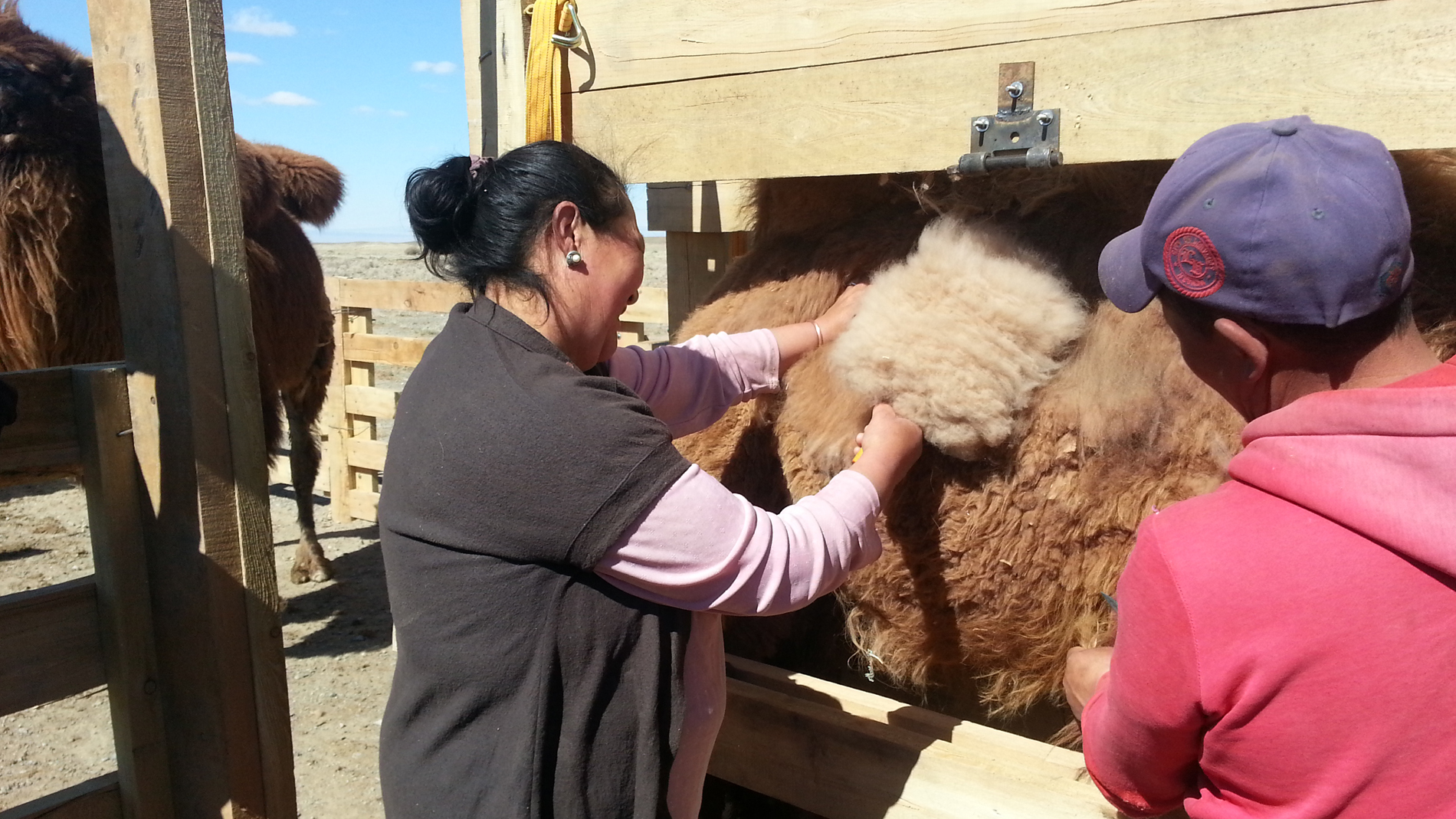 We will welcome the Mongolian yak and baby camel hair cluster, representing 15 companies, to be found on Hall 2 - Booth J 130.
This interest group of herder cooperatives, processors, manufacturers, public and scientific institutions was established in 2019 to make optimal use of yak and baby camel hair as Mongolia's rarest and sustainable fibres. They have a strong ethic commitement and provide their customers with a full transperency in the entire value chain.

All the details about this beautiful offer will be unveiled to you on a dedicated conference "Yak hair and baby Camel hair from Mongolia as excellent and sustainable new fibres" next 11 February at 4:45pm.
In the meantime, here are some good reasons to choose Mongolian yak and baby camel hair products:
Yak hair garments and home textiles are soft, extremely warm, durable and come in three natural colours.
Baby camel hair products are extremely soft, warm and come in natural beige shades or in various dyed colours
Due to resistance to smells less washing is required and products remain in perfect condition for long
The animals are environment-friendly: yaks use pastures wich are not accessible to other livestock and camels graze without destruction of the plant cover
Yaks and baby camels are cautiously combed by herder families without harm to animals
The income of herder families from yak and baby camel hair reduces the need for large herds of cashmere goats and reduces the pressure on the pastures
Yak and baby camel hair products widen the product range of manufacturers and reduce their dependency on cashmere products
The Mongolian cluster initiative ensures a sustsainable and transparent value chain with fair conditions for all actors incl. Herders and workers
In short: Buyers not only enjoy high-quality products but also contribute to the existence of yak and camel herds, the livelihood of nomadic herder families and the integrity of the environment in Mongolia 
 
Yaks and Yak hair: A sustainable fiber that gives warmth and comfort, highly resistant to smells and therefore allowing less frequent washing.
One yak provides only up to 400 grams of its soft under-hair. It is collected from the younger animals by nomadic herders every spring. Careful manual combing avoids harm to the animals. From the raw material of 100 tons annualy, processors extract only about 30 tons of yarn, and around 15 companies in Mongolia manufacture knitwear and textiles from yak hair mainly for the export market.
The range of yak and baby camel products comprises clothing for ladies, gents and kids (dresses, cardigans, pullovers, skirts, trousers, sweaters), home textiles (plaids) as well as accessories (scarfs, shawls, socks, hats, gloves).
Camels and baby camel hair: a sustainable alternative to cashmere.
Only recently it was confirmed that the under-hair of one-year-old camel foals has the same fininess as goat cashmere (diameter 15-16 mikron, lenght 40mm, coarse har below 1%). It is durable and fluffy, comes in three natural color shades (beige, light brown, brown) but can also by dyed in various colours. The extraordinarly soft products retain heat and are durable. Each baby camel provides only about 1,400 grams of its soft under-hair, wich is carefully combed manually by nomadic herder families and without any harm for the animals. The hair is collected by local cooperatives, sold directly to processors and cautiously manufactured by experienced domestic companies into delicate garments, home textiles and accessories. 50 tons of baby camel hair result in only 25 tons of yarn annually, making it one of the rarest fibers.