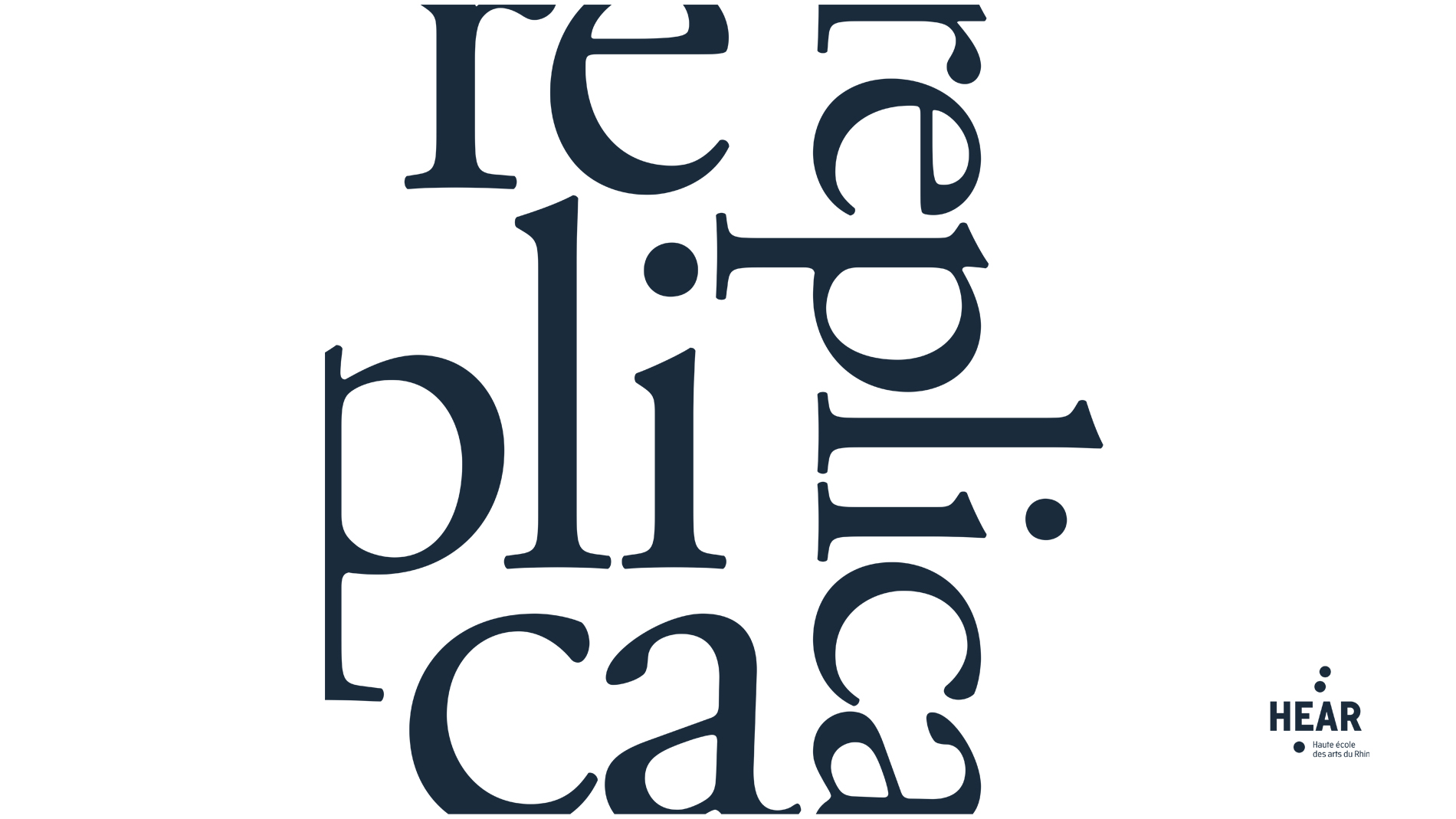 The HEAR (Haute école des arts du Rhin) imagines with its students, at each Saint-Etienne International Design Biennial, an exhibition according to one of the event themes. In the 2019 spring, the school had chosen French economic relations with China as their main theme.
We have therefore put 5 Chinese clothing manufacturers, weavers and embroiderers from Texworld Paris and Apparel Sourcing Paris in contact with HEAR students to make this joint prospective work possible in the concrete form of the Replica exhibition: Through the eyes of the students, the presented creations question manufacturing processes, cultural crossovers and economic exchanges.
We would like to underline and thank the valuable commitment of the CCPIT-TEX, the Chinese Council of Textile Industries, which has been able to galvanise this creative approach, that combines a contemporary European vision with traditional Chinese know-how.
Replica consists of prototypes invented and designed by students and young graduates, specially made up by partner Chinese firms: coated and welded technical clothing, Tujia brocades, fake bear skin, hand-sewn men's suits, traditional embroidered clothes from the Shenzen cultural industries, etc. The Replica creations were exposed during the Saint-Étienne Biennale Internationale du Design, from 21 March to 22 April 2019 (photos and full catalogue below), and a second time at the September 2019 edition of Apparel Sourcing Paris, in a new staging designed especially for the fair.
Participating companies:
Oriental Secret: As a leader of the industrialization of Chinese intangible cultural heritage, Oriental Secret has gathered the most comprehensive, largest and authoritative representative inheritors of intangible cultural heritage projects with international design team and diversified manufacturing resources in China.
Pretty Girl company is the largest Tujia brocade one in China specialized in R&D, production, inheritance and promotion of Tujia brocade (Xilankapu), a national intangible cultural heritage.
Ecopel Faux fur artisan works with more than 300 brands including major names in luxury. Ecopel aims to make a difference in the fashion industry and wants to add its positive contribution to the way textiles are created today.
Dalian Faric Garment, with a rich experience in men's wear, faric has a wide network of manufactures in North of China. Their products are distributed in Europe, America, Asia and many other countries and areas all over the world.
Beijing Founder Science & Technology Corporation was founded in 1993. The company's line of business focuses on men's and lady's formal and smart casual wear.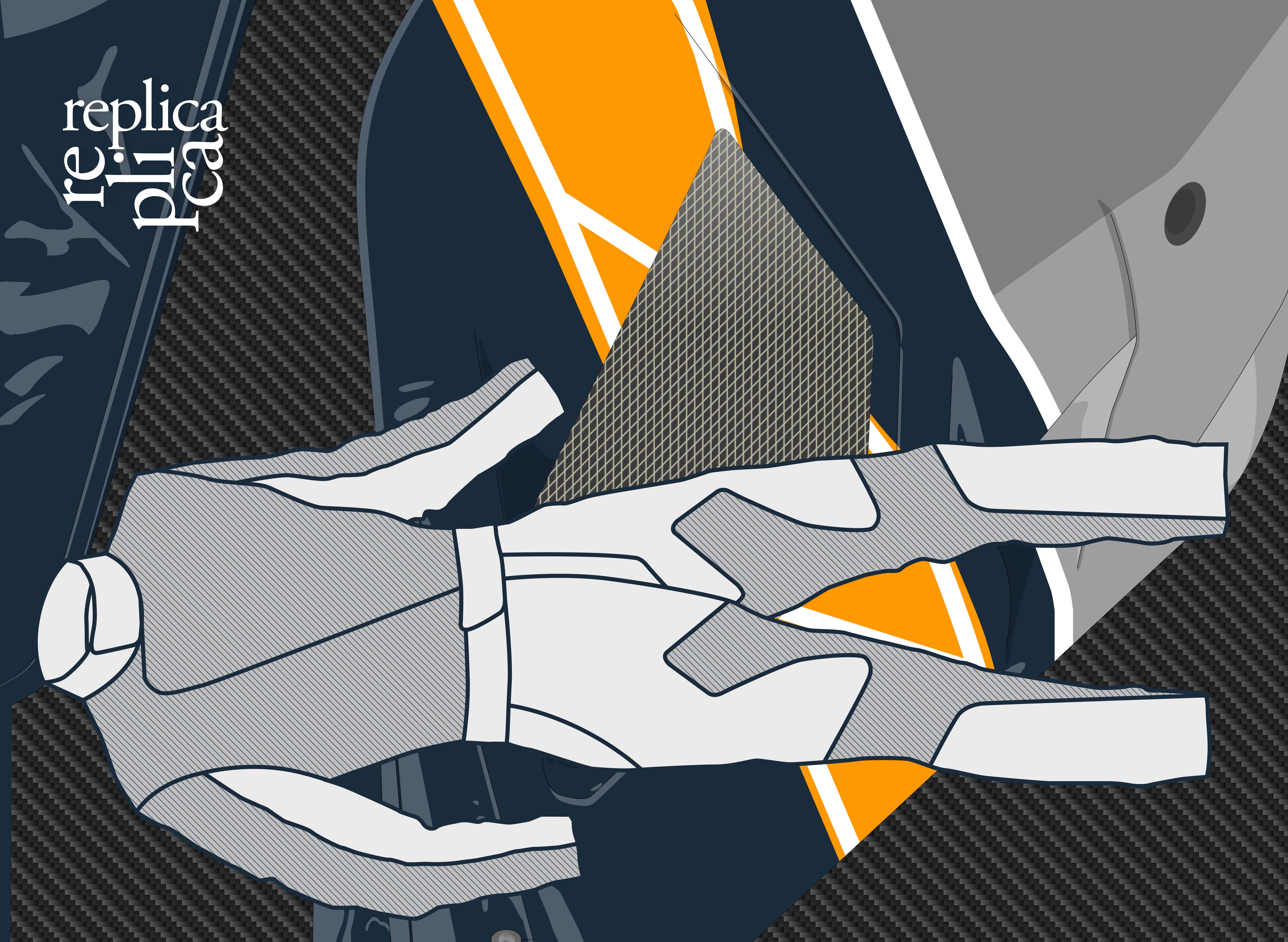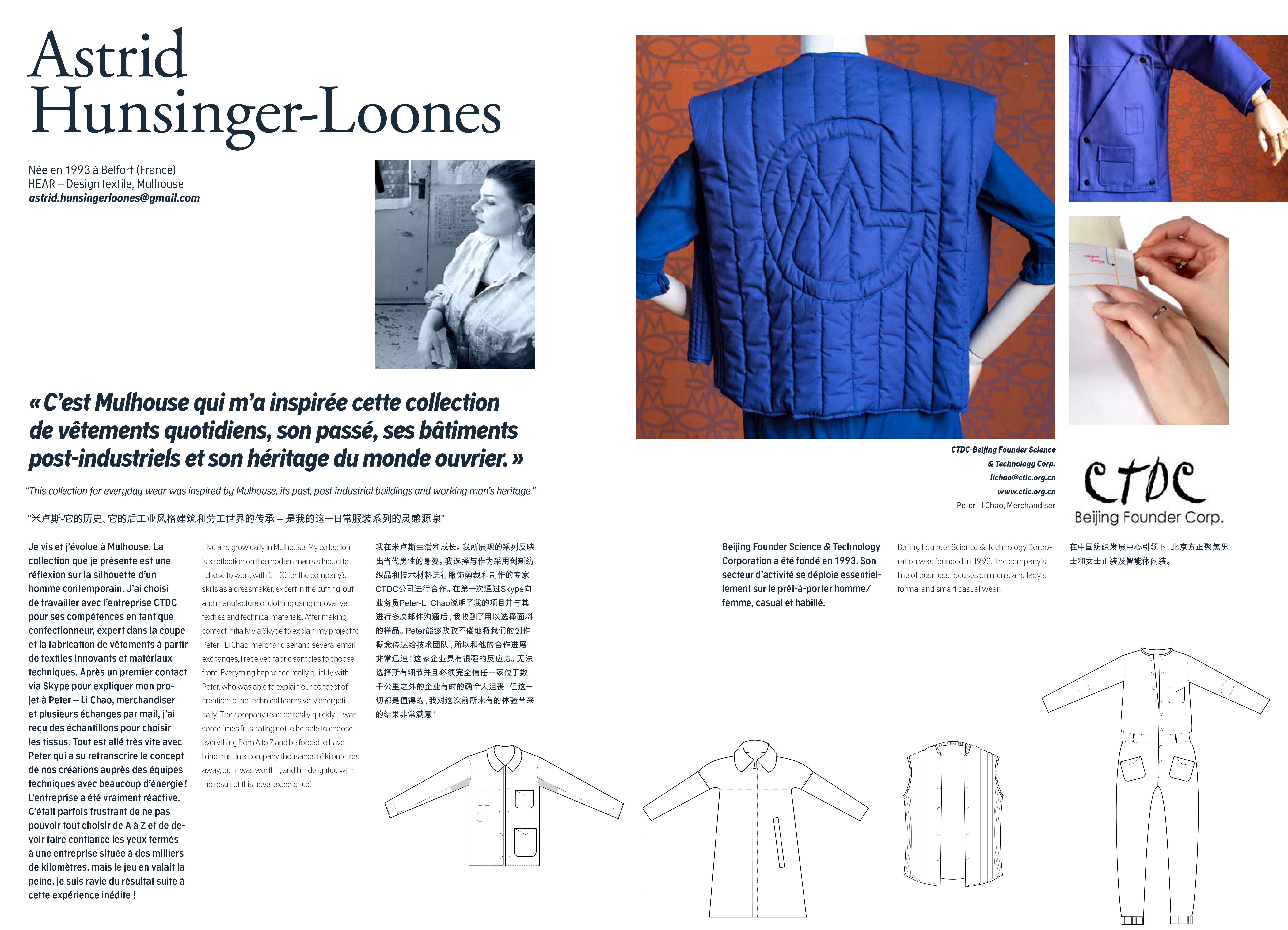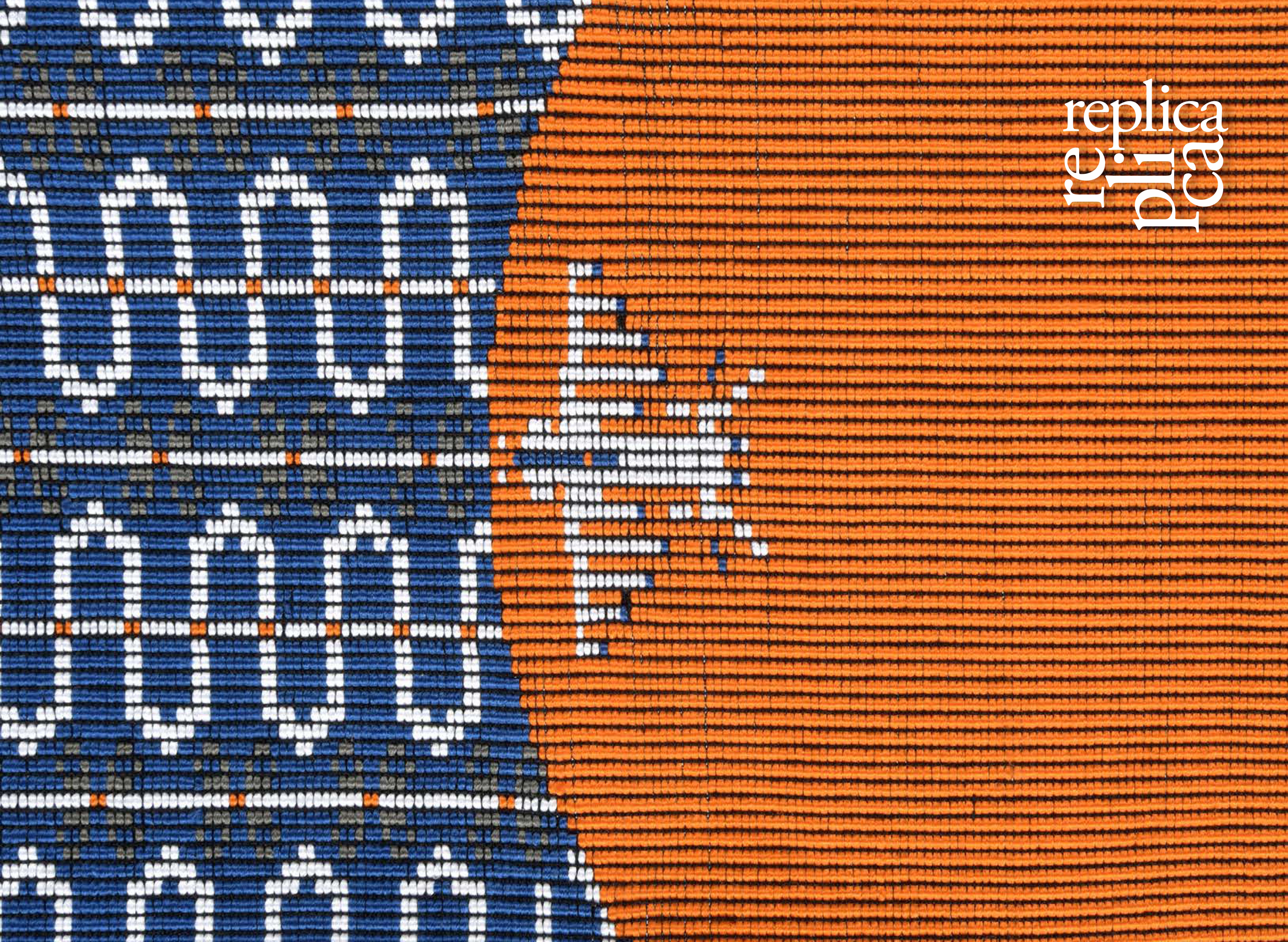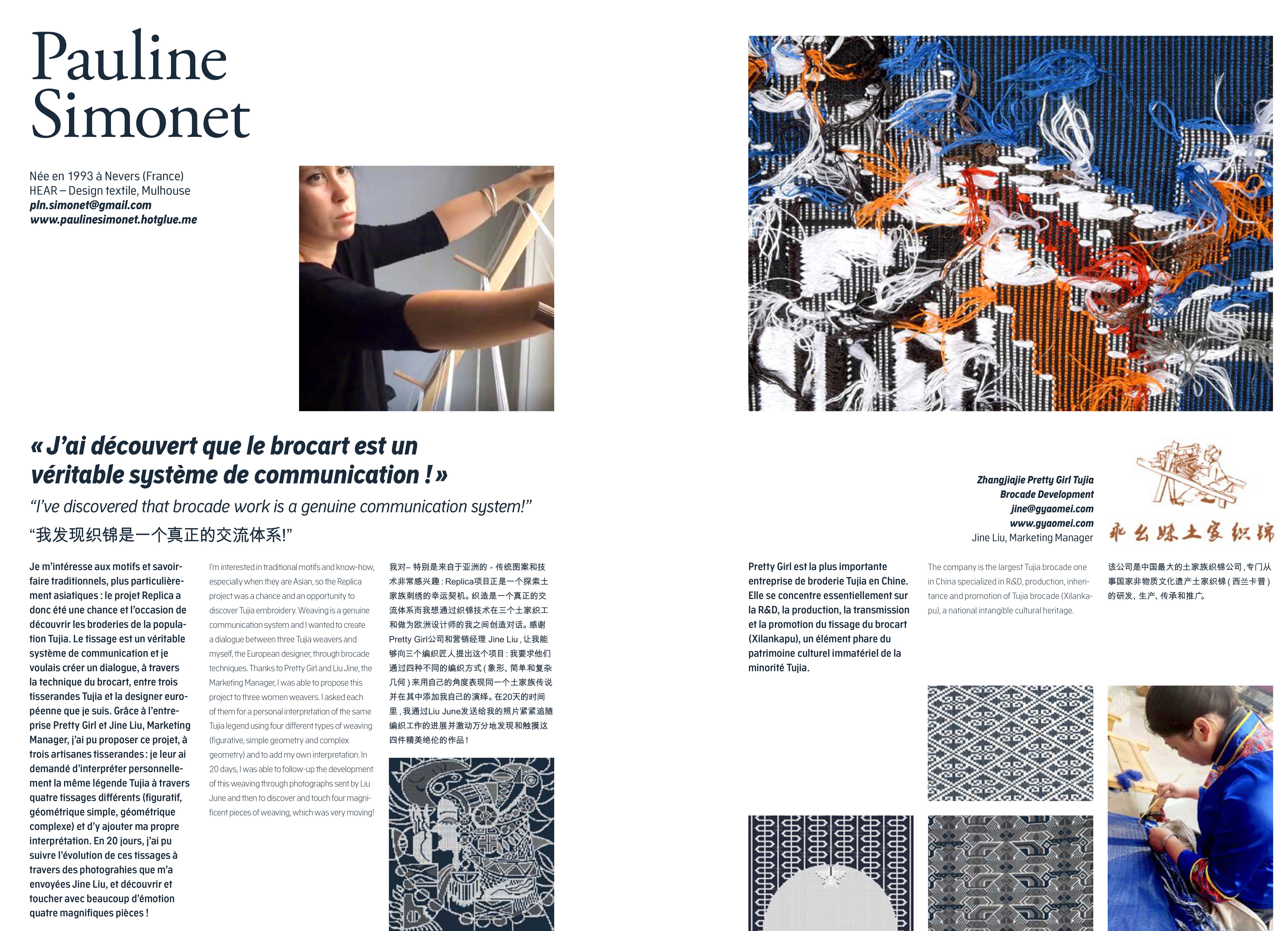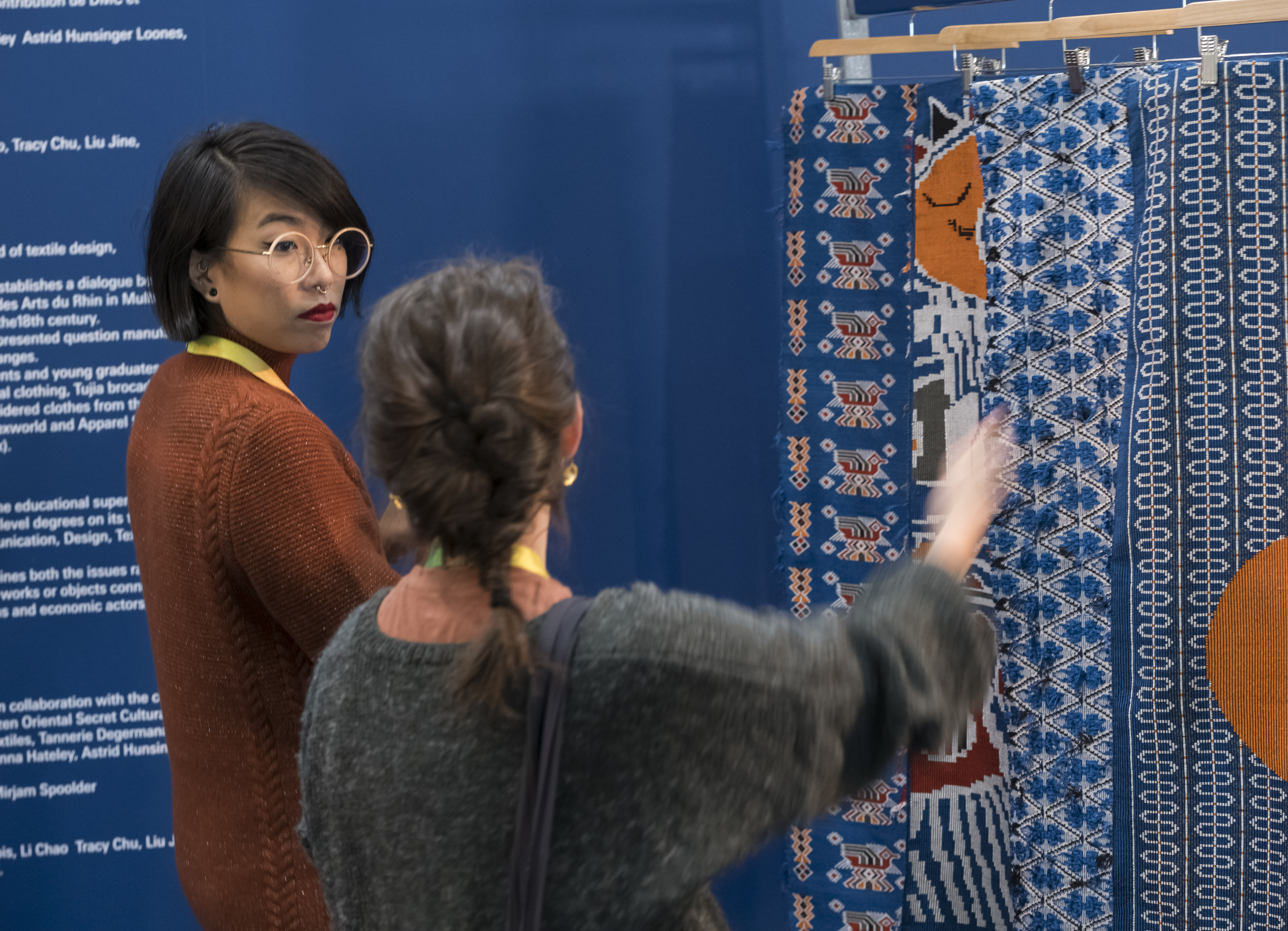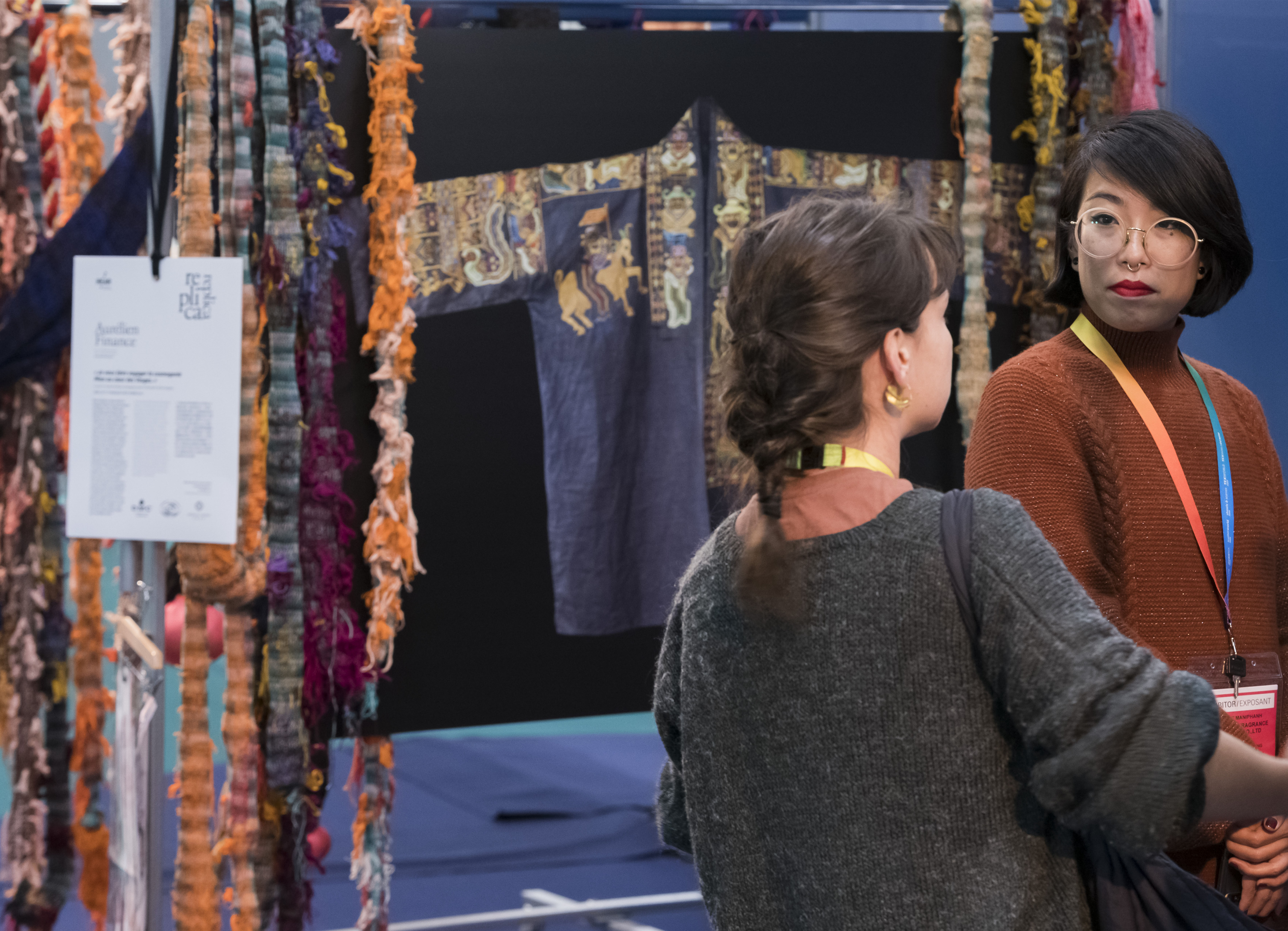 > Click here to download the catalogue of the Replica exhibition <
The project coordinators, Christelle Le Déan, professor and head of the textile section and Laurent Doucelance, head of communication and development at HEAR, were vigilant to ensure the smooth running of the operation, remotely supervising sketches and concepts, sending and returning projects and prototypes.
We would like to pay a special tribute to the project initiator, Frédéric Pellerin of Re Active agency, who left us suddenly at the beginning of 2020. His sharp culture and exemplary humanity made him a man of choice when it came to stimulating creativity and ensuring the promotion of know-how: as evidenced by the success of this beautiful project.