Zhejiang Pavilion by the Department of Commerce of Zhejiang Province focuses on pushing forward the textile development of trade and economic cooperation between China and France, expanding the sales channels of companies, offering a platform for displaying high-quality products and promoting win-win cooperation among companies.
Come and meet some 40 exhibitors from the Zhejiang province (China), next 23-27 November, and discover their offer in Knitted, Tailored, Fashion accessories, Sports, Kids and Shawls & Scarves!
They will put together some dedicated meeting days, thanks to the video function of our platform! More than a simple discovery meeting, you will be able to exchange with them and take info amongst 4 current topics:
New changes for Lady's wear sourcing in Europe post covid-19 (Men's wear, Children's wear, Accessories)
How supply chains and value chains rebuilt in Europe post covid-19
How Covid-19 influences the globe fashion trend. 
The Apparel Sourcinig Paris's fashion trend benefits both buyers and suppliers. 
In order to participate to this information & meeting days, please contact us at apparelsourcing@france.messefrankfurt.com
Why Zhejiang?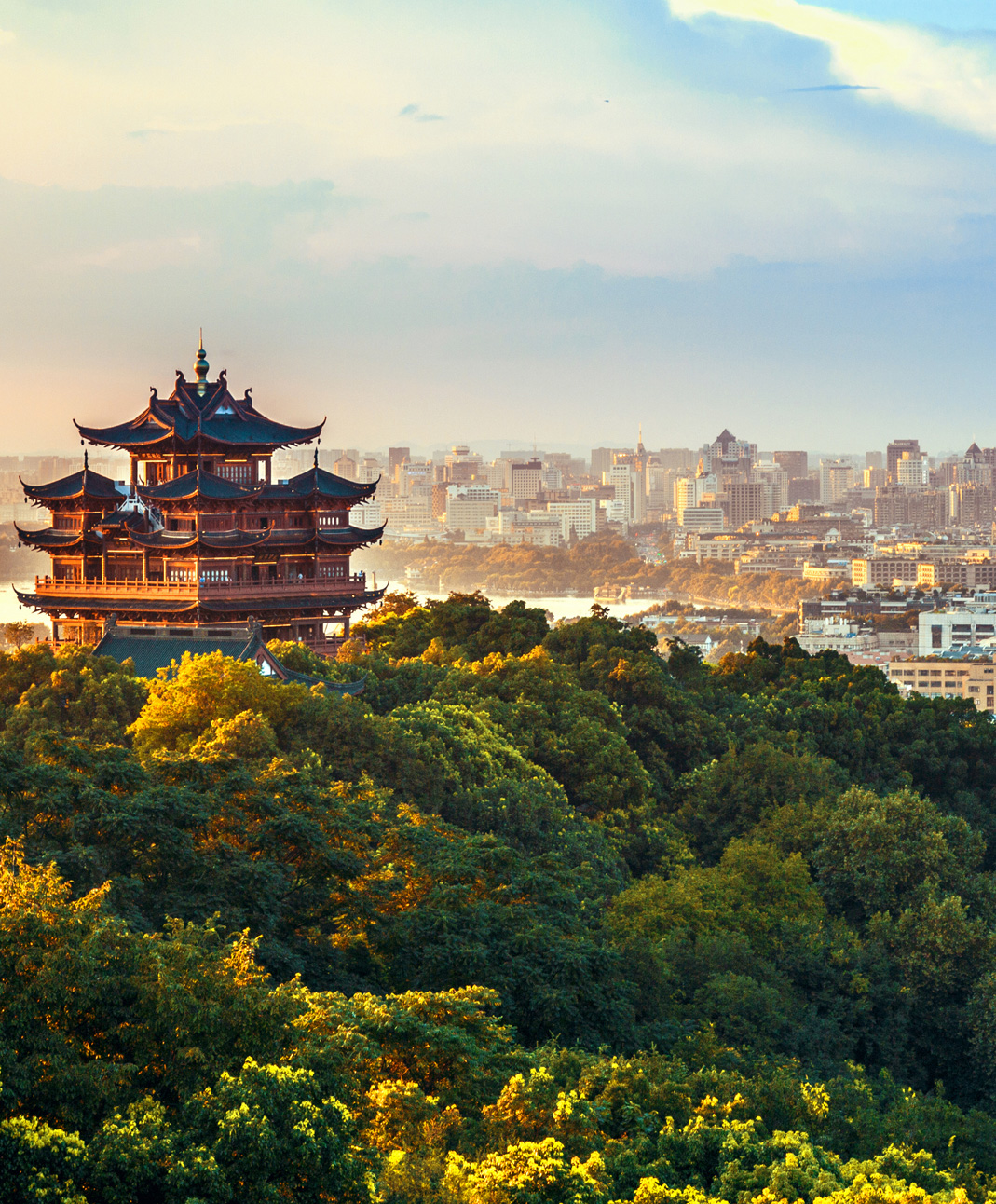 Zhejiang stands the largest textiles and clothing producer in China as:
Top garment & accessory producer in China
Industry chain covers the entire spectrum of clothing and fabric types
Intelligent manufacturing
Independent design leads new national trend
Fast delivery
Small quantities and multiple varieties
High quality
Brand effect
Rapid reaction system among retail garment and textile factories
Continuously strengthen research and development
Organize production based on customer demand
The effect of industrial agglomeration is obvious
Upgraded technology and equipment
Cooperate with the world-famous fashion week, brand exhibition and design competition
Rapid export increase in 2020 in textile
| Company name | Country | Product sector |
| --- | --- | --- |
| Zhejiang Grand Hongrunda Garment Co.,Ltd | China | Dresses & Skirts / Jackets & Coats / Shirts & Blouses |
| Hangzhou Bestimage Fashion Co., Ltd. | China | Pullovers / Shirts & Blouses / T-Shirts & Polos / Jackets & Coats / Dresses & Skirts / Trousers & Shorts |
| Haining Sunge Leather Co.,Ltd | China | Jackets & Coats / Dresses & Skirts |
| Zhejiang Amp Orient Imp&Exp Co.,Ltd. | China | Dresses & Skirts / Sweatshirts / Pullovers |
| Hangzhou Trumode Fashion Co.,Ltd | China | Full Body / Dresses & Skirts / T-Shirts & Polos / Pullovers / Hats & Caps |
| Jiaxing Layo Imp. & Exp. Co.,Ltd | China | Jackets & Coats |
| Hangzhou Leteng Apparels Co., Ltd | China | Dresses & Skirts |
| Zhejiang Sanyuan Holding Group Co.,Ltd | China | Shirts & Blouses / Jackets & Coats / Suits & Blazers |
| Shaoxing Zhongwei Textile Co., Ltd | China | Dresses & Skirts / Medical Wear |
| Jiaxing Kingrun Enterprise Co., Ltd | China | Shirts & Blouses / Jackets & Coats / Dresses & Skirts / Suits & Blazers / Trousers & Shorts / Pullovers |
| Hangzhou Sundell Fashion Co., Ltd | China | Shirts & Blouses / Jackets & Coats / Accessories / Dresses & Skirts |
| Jiaxing Bofen Textile Co., Ltd. | China | Jackets & Coats |
| Hangzhou Ourun Fashion Co.,Ltd | China | Dresses & Skirts / Jackets & Coats / Trousers & Shorts / Suits & Blazers / Shirts & Blouses |
| Zhejiang Sunnic Group Co.,Ltd | China | Jackets & Coats / Dresses & Skirts / Suits & Blazers / Shirts & Blouses / T-Shirts & Polos |
| Hangzhou Sino-Italy Apparel Co.Ltd | China | Jackets & Coats / Dresses & Skirts / Underwear & Loungewear / Lingerie / Shirts & Blouses / Pullovers / Seamless |
| ZHEJIANG CATHAYA INTERNATIONAL CO.,LTD | China | Jackets & Coats / Dresses & Skirts / Trousers & Shorts / Sweatshirts / Accessories / T-Shirts & Polos / Shirts & Blouses / Pullovers / Denim & Jeans / Seamless |
| ZHEJIANG WINSHARE SUPPLY CHAIN MANAGEMENT CO.,LTD | China | Jackets & Coats |
| ZHEJIANG SPRINGAIR GARMENT GROUP CO.,LTD | China |   |
| Zhejiang Cereals, Oils And Foodstuffs Import And Export Co., Ltd. | China | Trousers & Shorts / Jackets & Coats |
| Shengzhou Sanye Household Items Co.,Ltd | China | Suits & Blazers / Accessories / Shirts & Blouses / Ties & Bowties |
| Shengzhou Ela Necktie & Garment Co.,Ltd | China | Scarfs & Handkerchiefs / Ties & Bowties |
| ZHEJIANG ORIENT NEW HORIZON GARMENTS & ACCESSORIES I/E CO.,LTD | China |   |
| HANGZHOU BOLITECH CO.,LTD | China | Accessories / Hats & Caps / Gloves / Medical Wear (COVID-19) |
| JIAXING CHFEI TEXTILE CO,. LTD. | China | Scarves & Handkerchiefs |
| Zhejiang Xinhongzhou Trading Co.,Ltd | China | Dresses & Skirts / Sweatshirts / Pullovers / Jackets & Coats |
| Zhejiang Weikang Int'L Trading Co.,Ltd | China | Jackets & Coats / Dresses & Skirts / Full Body / Trousers & Shorts / Suits & Blazers / Sweatshirts / T-Shirts & Polos / Socks & Tights / Shirts & Blouses / Pullovers / Scarfs & Handkerchiefs / Bathrobes |
| Hangzhou Best Shunhe Imp. & Exp. Co.,Ltd | China | Dresses & Skirts / Sweatshirts / T-Shirts & Polos / Shirts & Blouses / Pullovers |
| Jiaxing Manyway Tra Co., Ltd | China | Dresses & Skirts / Full Body / Sweatshirts / T-Shirts & Polos / Pullovers / Seamless / Medical Wear (COVID-19) |
| Zhejiang Orient Holya Ie Co Ltd | China | Socks & Tights / Pullovers / Scarfs & Handkerchiefs / Sweatshirts |
| Zhejiang Zhongda Finetex Co.,Ltd | China | Dresses & Skirts / Pullovers |
| Zhejiang Springair Sunshine Garments Co.,Ltd | China | Pullovers |
| Ningbo Strive Garment Co.,Ltd | China | Jackets & Coats / Full Body / Trousers & Shorts / Sweatshirts / Accessories / T-Shirts & Polos / Pullovers / Denim & Jeans / Bathrobes / Medical Wear (COVID-19) |
| Zhejiang Zhuji Newdan Garment Co.,Ltd | China | Jackets & Coats / Trousers & Shorts / Shirts & Blouses |
| Wenzhou Nine Dimensions Trade Co.,Ltd. | China | Jackets & Coats / Full Body / Trousers & Shorts / Suits & Blazers / Sweatshirts / Shirts & Blouses / Pullovers / Denim & Jeans |
| Wenzhou Joywest Clothes Co.,Ltd | China | Jackets & Coats / Medical Wear (COVID-19) |
| Shaoxing Lansheng Trading Co,.Ltd | China | Socks & Tights |
| Shaoxing Sea-Sky Textile & Garment Co.,Ltd | China | Jackets & Coats / Dresses & Skirts / Trousers & Shorts / Shirts & Blouses |
| Shaoxing Tianyun Garment-Making Co.,Lt | China | Shirts & Blouses |
| Ningbo Hongmei Imp. & Exp. Co.,Ltd | China | Shirts & Blouses |
| Ningbo Shintex Enterprise Co.,Ltd | China | Jackets & Coats / Suits & Blazers / Trousers & Shorts |